Don't Do Business Without It.
Get More Customers. Keep Them Excited To Come Back To You.
Businesses share profits with shareholders. But doesn't it make more sense for businesses to share it first with their clients & customers since it's them who are the source of income? Think about it.
With that in mind, we created $hare

.
$hare maximizes income with its very effective business promotion, while minimizing expense with its very inexpensive price, compared to other promotional products in the market. And that's not the only benefit your business gets from $hare.
Watch video below to see more of $hare's great features.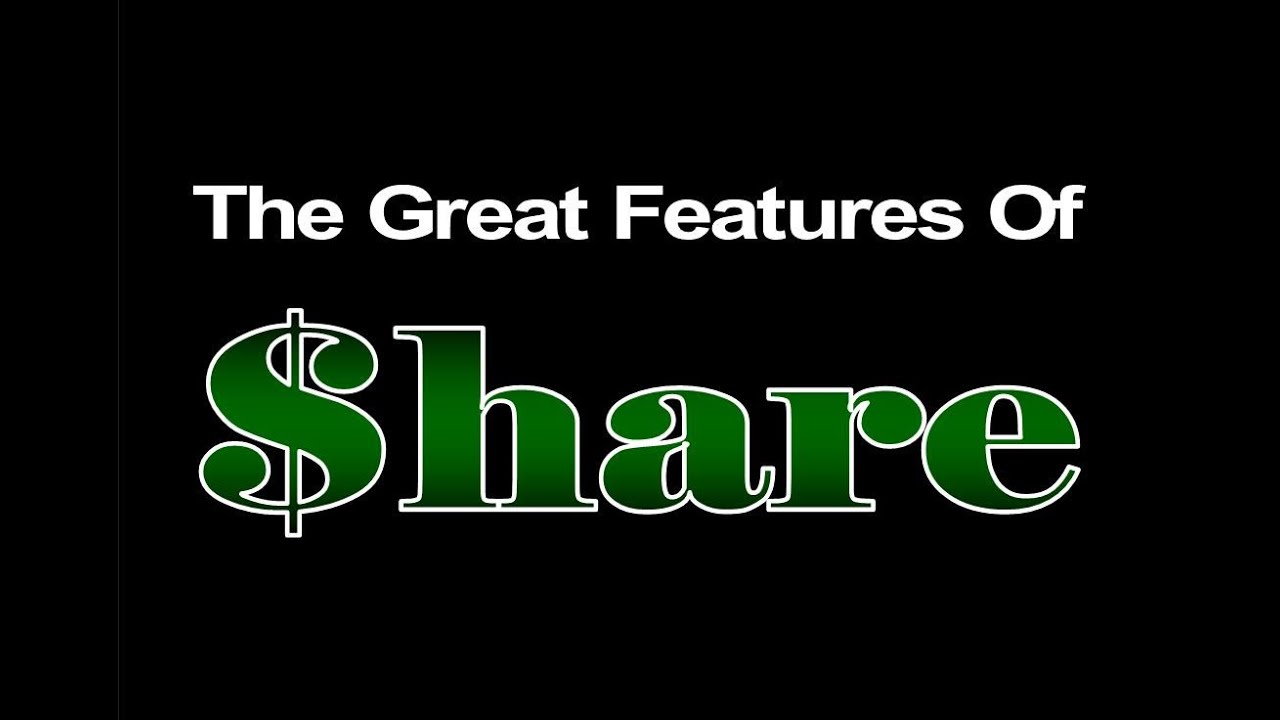 First and foremost, people who are in business or who like to be in business are invited to subscribe to one of our $hare Tickets packages for FREE giveaways to their qualified customers. $hare Tickets subscribers are then referred to as VIPs, ie, Very Important Partners, consequently, Very Important Pinoys, because $hare Tickets subscription proceeds fund the $hare operation and the great cash prize pot. VIPs set the criteria for which customers may get the FREE $hare Tickets, such as minimum purchase, identifying items in their store available for FREE $hare Tickets, or other more suitable ways. VIPs are listed on this website and on our Facebook VIP page for the public to find where to go for $hare Tickets.
Every VIP gets customized $hare Tickets with their business name printed on it, and
serialized for raffle drawings to provide chances & hopes for the ticket holders to win the great cash prize. $hare Tickets specify the prize and its expiration. $hare Ticket stubs allow VIPs to gather customers' contact info. Unlimited number of $hare Tickets may be given to the same qualified customers for FREE and are entered to drawings, not just once but multiple times, until expired, giving a lot of chances for ticket holders to win. Issued $hare Tickets will then be entered to the 2-Step Raffle drawings.
1st Drawing Of The 2-Step Raffle - Pick The VIP -
Everytime the $hare Ticket net revenue pot meets the great cash prize, the 2-Step Raffle shall commence. The 1st drawing of the 2-Step Raffle will pick a VIP. $hare Tickets issued by the VIP who was picked on the 1st drawing of the 2-Step Raffle are the only tickets to be entered to the 2nd drawing of the 2-Step Raffle. This drawing makes great VIP exposure. Early birds have more chances of being picked since there are less entries in the beginning and exponentially more in the succeeding raffles.
2nd Drawing Of The 2-Step Raffle - Pick The Winner -
Entries for the 2nd drawing of the 2-Step Raffle are limited to $hare Tickets issued by the VIP who was picked in the 1st drawing of the 2-Step Raffle.
The 2nd drawing of the 2-Step Raffle is the most exciting part. It picks the lucky winners of the great cash prize. Winners in this raffle drawings are called Fillionaires, short for Filipino Millionaires, because the prize is 1 Million Philippine pesos.
Grindulo, Facebook, & YouTube
VIPs, Fillionaires, and events are posted on this website Grindulo.ws, the Facebook VIP page, $hare page, Fillionaire page and YouTube. As more VIPs join and more $hare Tickets are printed, followers will grow on all social platforms. Don't forget! The early bird gets the worm! Meaning more business exposure, more followers and more money! Start now.
Annual ceremonies to honor the VIPs, recognize the Fillionaires and bring shows & entertainment will be held and will utilize $hare Tickets to provide more funding for the great cash prize.
Wait, There's More!

Our Other Significant Services
Domains & Website That Pays You
Another service we offer to Enhance your Cashflow is a functional website builder and domain that is very affordable, user friendly and provides optional income opportunity provided by GDI. The choice is yours: Would you rather pay for your website OR would you rather receive income from it? Grindulo.ws was built with GDI's easy-to-use SiteBuilder Plus on my mobile phone while I was babysitting my two grandkids! That's how easy it is to use. We have been affiliated with GDI since 2001. Click
HERE
to watch video to learn more.
Business Continuation Plan
To Protect your Goal, we offer a must have Business Continuation plan to avoid business disruption in the event of loss of owner, partner or key person.
Employee Benefits
We also offer the following competitive employee benefits to help you retain your talented personnel: Disability income insurance; Student loan repayment; Chronic, Critical & Terminal Illness funding; and College savings programs. Click
HERE
to learn more about our provider Ameritas.
It's Not What You Make That Counts, It's What You Keep
To finally achieve your financial goal, we offer to Build your Net Worth with equity index products which are the best vehicles for savings, college funding, retirement funding and insurance; 401k and TSA rollover; and real estate investment alternative. Click
HERE
to learn more about our provider Athene.
Let's take your business to the next level!
Send us an email or text for any inquiry you might have.