is bringing customers inside the businesses through
$hare brings together community loving businesses. These businesses $hare success to customers through fun, excitement, and great fortune.
And so, dear customers,
let's start having fun!
Yes, that's right! You can win 100 times of the amount on the receipt you get from the businesses who $hare listed below.
(Sorry, but for now, only up to the current prize limit shown below. It's not so bad though. Prize limit grow and grow as more businesses are coming to $hare.)
Here's How To Join The Fun:
STEP 1
Visit businesses who $hare listed below, buy, and get a RECEIPT.
STEP 2
Email to $hare@grindulo.ws
Photo of the Receipt,

Your Full Name,

Name of Business, and

City & State of Business
Send separate email for each receipt. Emails must be sent on the same month of purchase to be included in the drawing for that month.
STEP 3
The lucky winner is drawn at the end of the month. Winner is paid 100 times of the amount of the winning receipt, up to the current prize limit.
Current Prize Limit for January 2023:
Current prize limit amount grows bigger and bigger as more businesses join to $hare.
January 1, 2023
$hare Opening Day
January 30, 2023
$hare Inauguration
January 31, 2023
$hare Drawing for December 2022 & January 2023 Entries
Dear Merchants, Entrepreneurs, & Businesspeople, We Invite You To Become A
A Business Who $hare $uccess & Fun To Customers
Businesses With Not Enough Customers Won't Succeed.
The traditional business marketing and promotion tools that bring in customers, such as advertising on tv, radio, newspaper, even digital media, are too expensive and most small businesses can not compete with the big ones. The giveaway promo products, flyers, posters, and likes are also expensive, and only reach a few and a small audience.
$hare is leveling the playing field for big and small businesses.
You are invited to become our subscriber.
Our subscribers enjoy our total spectrum of services, from Cashflow Enhancement, to Goal Protection, to Net Worth Building,
engineered to surely reach your business goal.
As our subscriber, we'll bring customers inside your store through our innovative & revolutionary business Promotion program ~
$hare
.
Watch Video About The Great Features Of $hare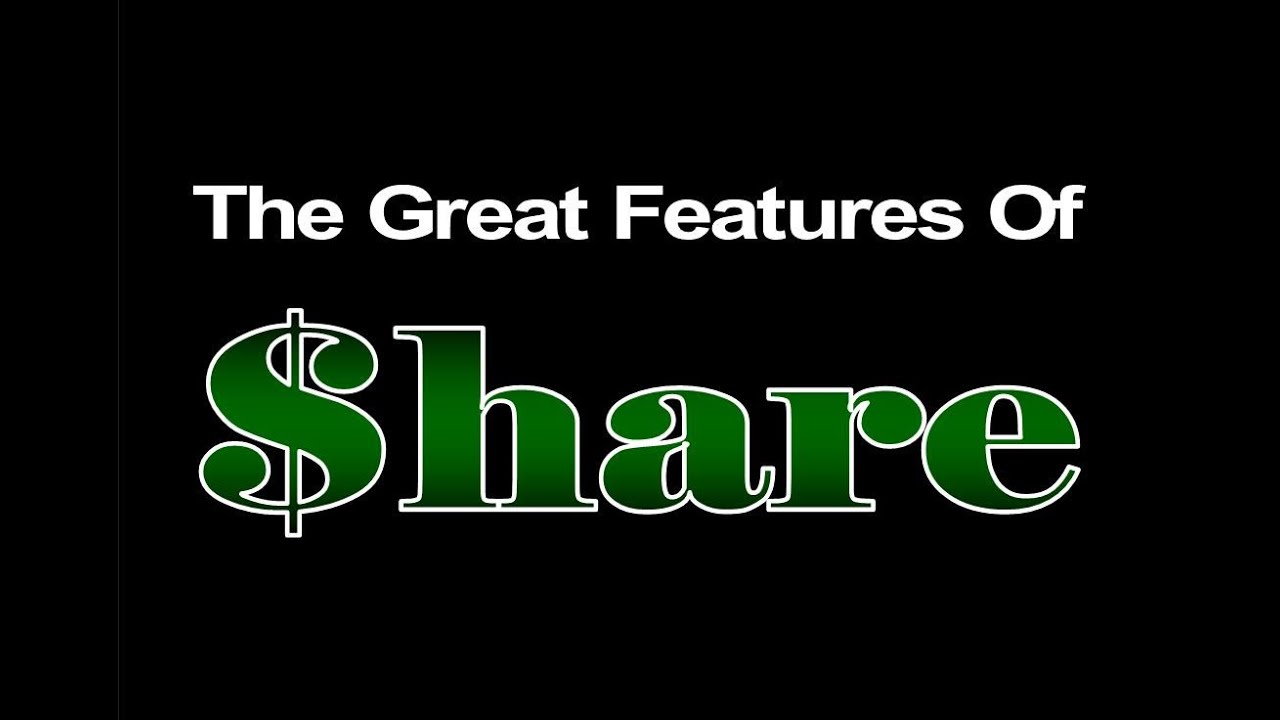 As our subscriber, you'll proudly display the posters below in your store, and become part of customers' fun & excitement.
What Will Customers Do When They See This Poster?
Of Course,
Customers Will Buy More
Because They Want To Win More,
and
Customers Will Buy More Often
,
Because They Want To Have More Chances To Win.
Other promos are limited to selected few,
$hare is available to ALL customers
.
$hare Does Everything...
And Pay The Winner.
But Be Sure To Have Enough Inventories Because You Want To
See Your Business Grow!
Great! If I eat in a
We
$hare restaurant and pay $20, I might win $2000! Yay! I don't have to buy any ticket to enter the drawing. I only need the receipt for what I buy from any of the
We
$hare businesses like grocery stores, restaurants, etc. Wow, the monthly premium I pay for my insurance qualifies for the monthly drawing. I only need the proof of payment. The $10 monthly payment I make for GDI Website qualifies for the monthly drawing. So, if I win, I'll get $1000 ! Awesome. That will pay GDI for 100 months or 8 years and 4 months.
We
$hare businesses, Thank You for giving us a chance to win big money. I wish more businesses become
We
$hare businesses so that the prize limit be higher. Can't wait to see $hare winners win million of dollars. I will definitely buy more often so that I get more chances to win. I don't have to gamble my hard earned money to win. I only have to buy what I need to win great prizes. $hare brings us closer to the businesses. We'll patronize them a lot more. Why didn't they think of this long time ago? I spent a lot of money buying things but I never had the chance to win except for the buy-one-get-one promos.
We
$hare gives us the chance to win 100 times of what we pay. Amazing!
Become a

We

$hare

Business
Select Your Subscription Level. The higher the level and the earlier you join, the first you will be on the list.

Here's The Good News: Subscription Payments Qualifies For The Monthly $hare Entries! We
$hare
Businesses Also Have The Chance To Win 100 Times Of Their Monthly Subscription Payment!
(Up To The Current Prize Limit) But Hurry Up. Take Advantage Of The Lower Subsciption Levels Which Will Be Phased Out As More Subscribers Join.
We invite you to become Account Executives.
Don't be intimidated by the term Account Executive. It only looks sophisticated and requires special experience. But in reality, it merely means inviting and assisting businesspeople and entrepreneurs to join the fun and benefits of $hare.
An Account Executive is doing an easy, fun, and a very fulfilling activity. It's ideal for the retirees, semi-retirees, and for those seeking something better than their job or for those looking for something to supplement or replace their current income. An Account Executive is the gateway for businesspeople & entrepreneurs toward achieving their goal. In other words, Account Executives help businesspeople & entrepreneurs become successful. If you consider yourself a nice and a friendly person and of legal age, then you should be able to become a successful Account Executive. Being an Account Executive is, practically, for everyone. Every business who issues a sales receipt is a potential account. There should be millions all over the world. In Las Vegas alone, there's nearly 300,000 small businesses. There's probably more in your city. Let's do something great for our community. Consequently, Account Executives earns 14% of their account subscription payments and is paid monthly for life! For example, an Account Executive with 75 accounts generating $7,500 per month, earns $1,050 per month for life. That is achievable in 3 months. If you t
hink that's not good enough, read on.
Here in the US, the average Social Security retirement benefit in January 2022 after working full time for
at least 10 years
is only
$1,614 per month.
An Account Executive's income for making
25 accounts only
every month for
only 1 year
is
$4,200/month for life
! Compare: SSA Benefits after working full time for
10 years
vs. Being an Account Executive for only
1 year
Do that also for 10 years to make
$42,000 a month for life
!
And that's only based on Level 1 subscriptions. Remember, a subscription can be 10 times higher.
For the retirees, that would be a very nice addition to the monthly SS benefit. However, I consider that as a great business income by itself already. Being an Account Executive offers a lot bigger income potential compared to the income of owners of the most popular franchises in the U.S.! Do a research to prove it to yourself. Click link to
Top Franchise Owner's Income
Ironically, having a franchise means investing million of dollars and hiring hard workers, while being an Account Executive means investing zero dollars, and doing some fun and easy work. Also, investing money means potential risk of losing money and being an Account Executive means NO potential risk of losing money. Become an Account Executive together with your family and friends to make it more fun and grand. It's just like the modern way of planting trees and abundantly harvesting fruits or having hens laying golden eggs time after time. Become an Account Executive as a sole proprietor, a partnership, or a corporation, whatever works best for you. Think of what $hare can do to you and your family. Think of what $hare can do to both customers and businesses. Think of what $hare can do to your community.
What Are You Waiting For?